19

Numerical Descriptions of Categorical Variables

We'll begin our discussion of descriptive statistics in the categorical half of our flow chart. Specifically, we'll start by numerically describing categorical variables. As a reminder, categorical variables are variables whose values fit into categories.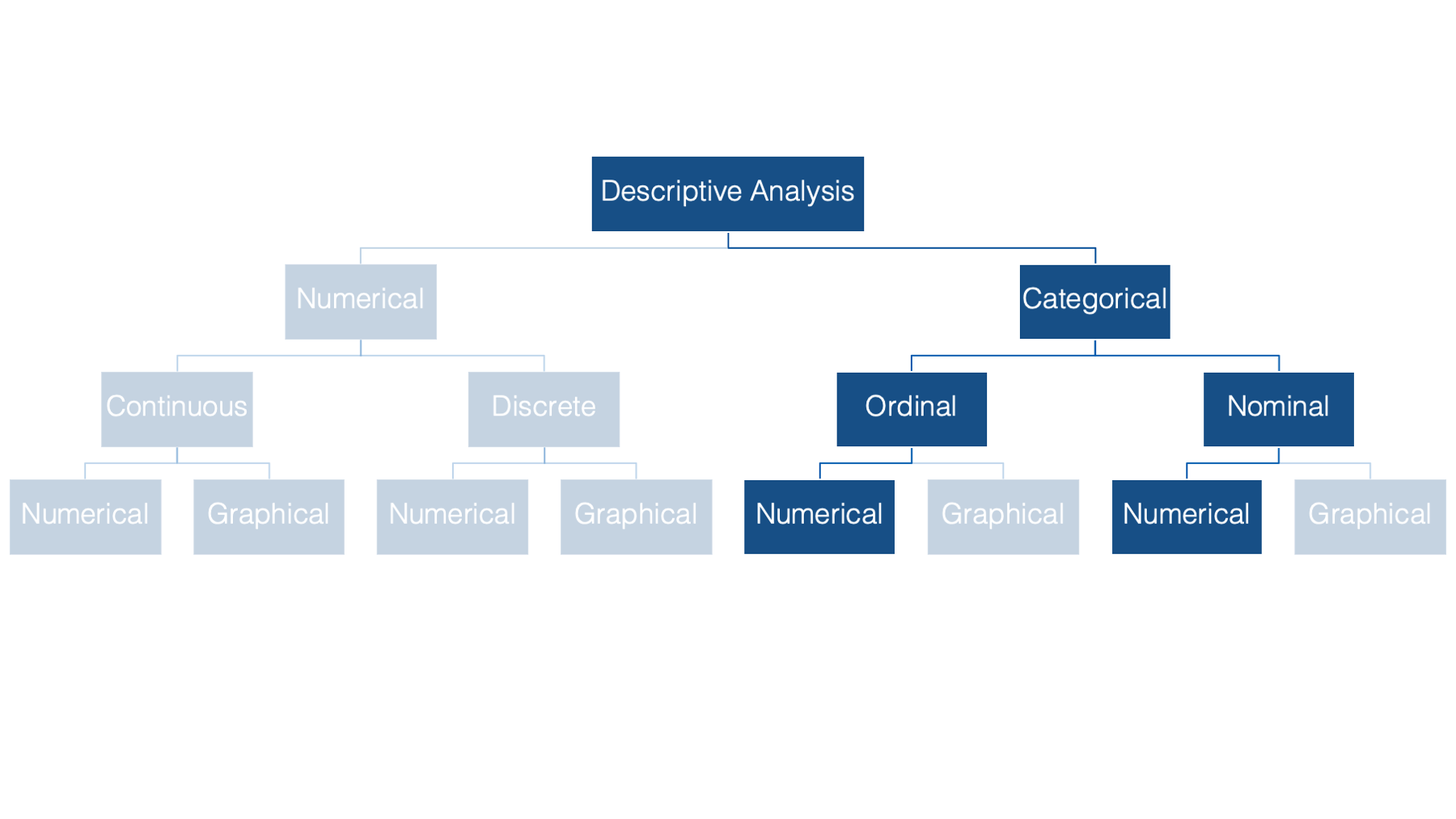 Some examples of categorical variables commonly seen in public health data are: sex, race or ethnicity, and level of educational attainment.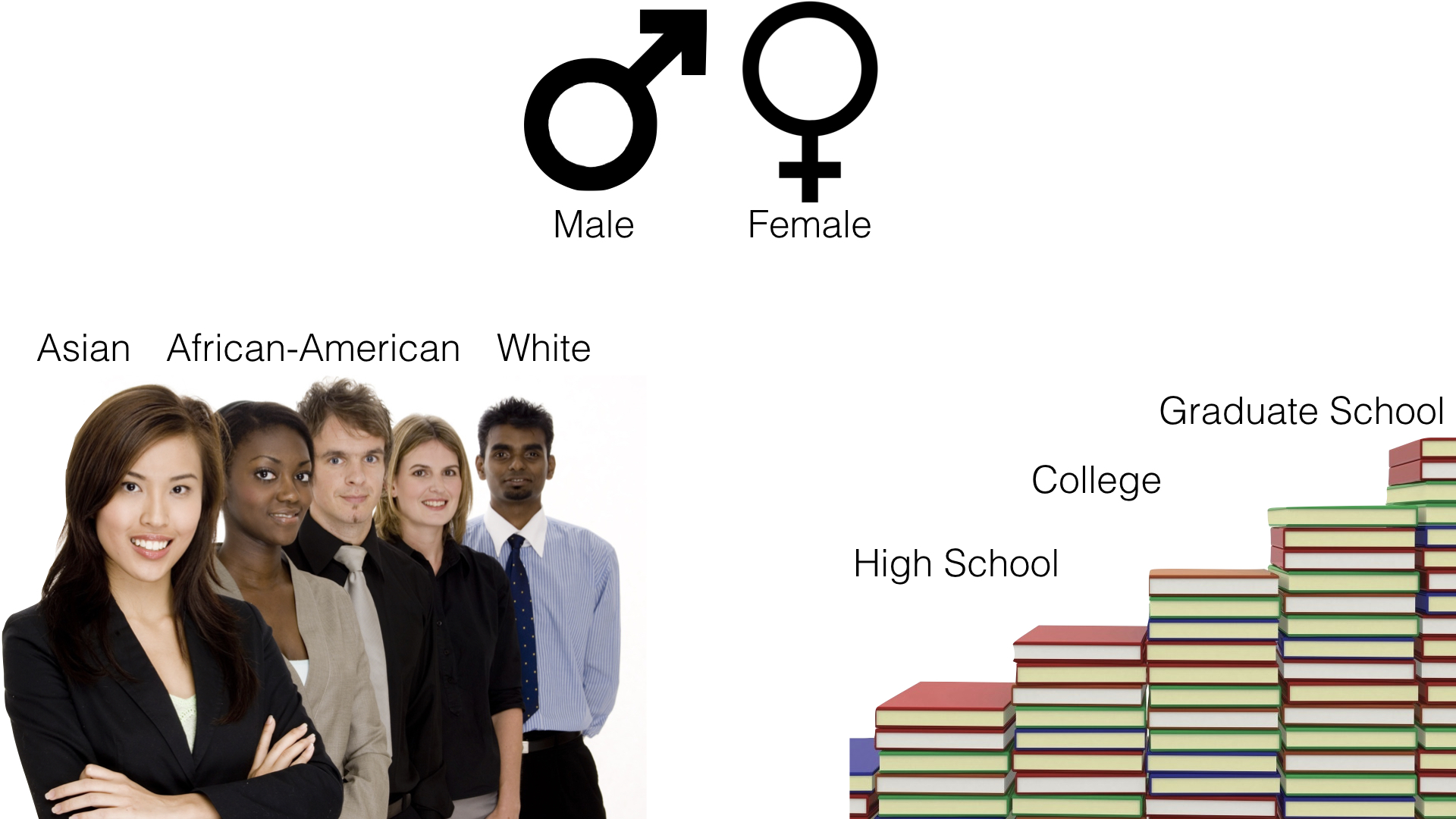 Notice that there is no inherent numeric value to any of these categories. Having said that, we can, and often will, assign a numeric value to each category using R.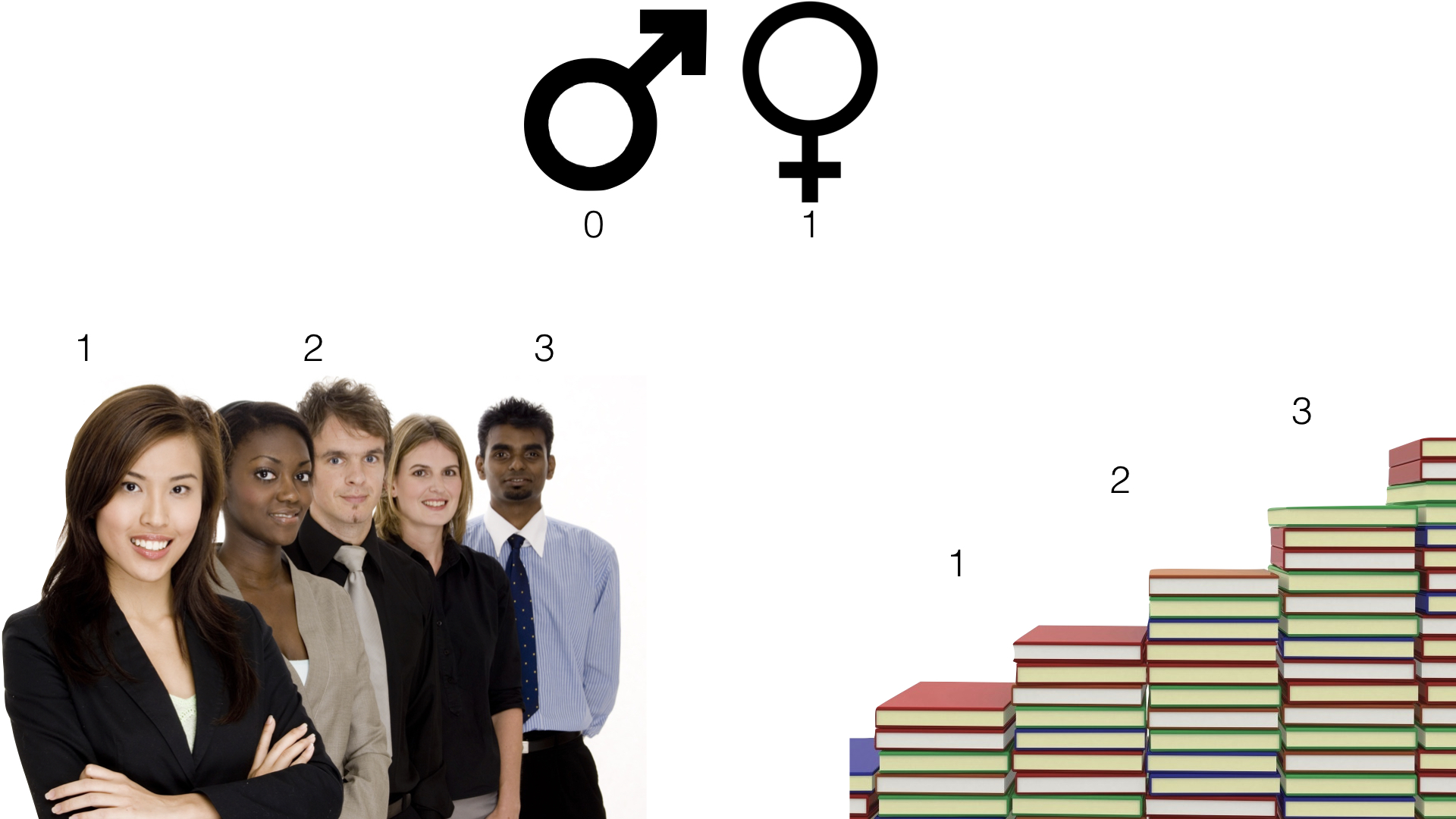 The two most common numerical descriptions of categorical variables are probably the frequency count (you will often hear this referred to as simply the frequency, the count, or the n) and the proportion or percentage (the percentage is just the proportion multiplied by 100).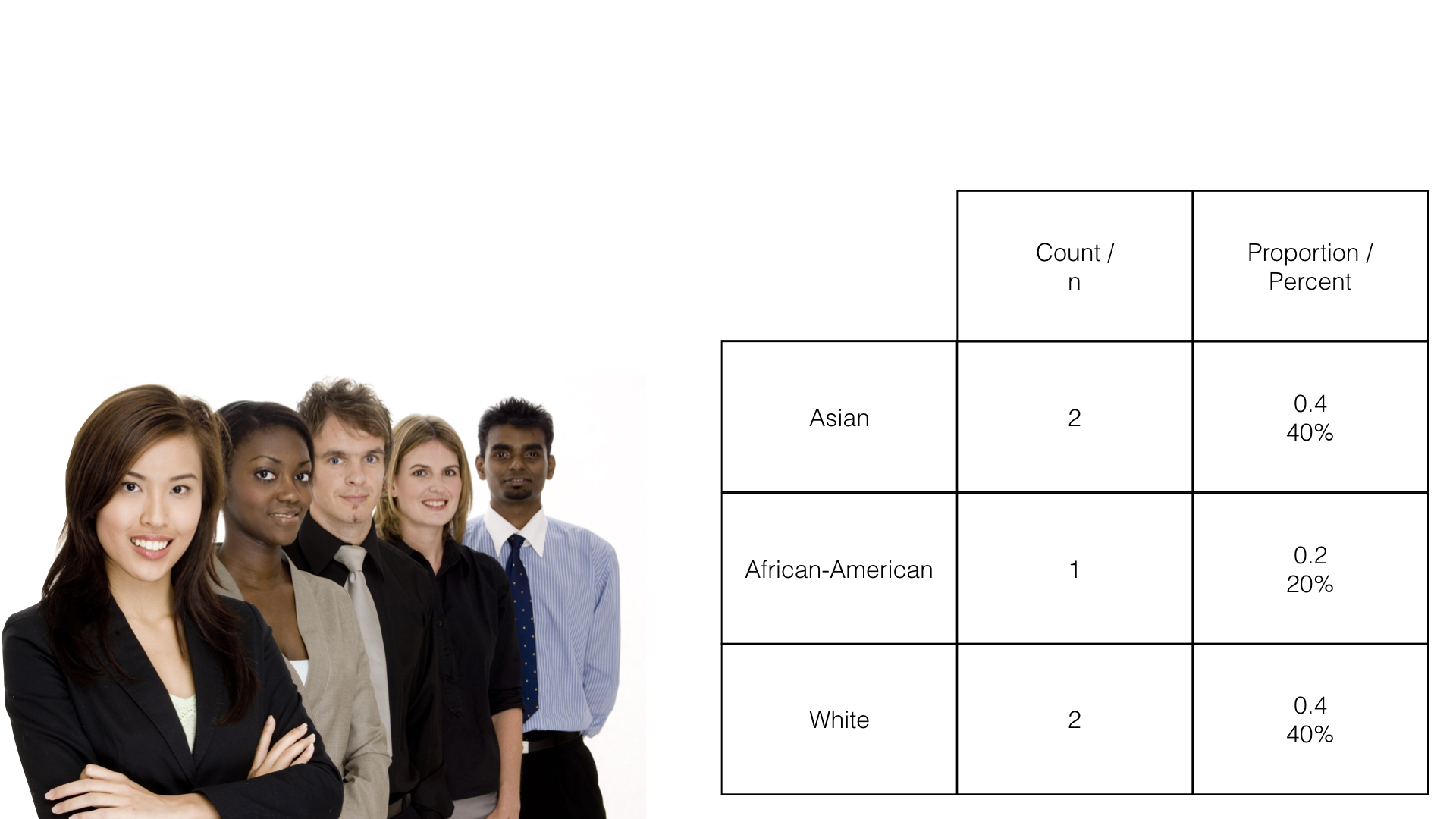 The count is simply the number of observations, in this case people, which fall into each possible category.
The proportion is just the count divided by the total number of observations. In this example, 2 people out of 5 people (.40 or 40%) are in the Asian race category.
The remainder of this chapter is devoted to learning how to calculate frequency counts and percentages using R.